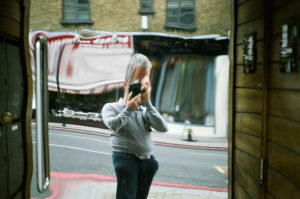 We blow things out of proportion.
We overreact, we imagine what good, or what bad they could do to us.
Without even trying.  Without even having done a single thing.
Danger, hesitation, fear, obstacles, don't always seem to be what they really are.
What 5 things do we blow out of proportion?
Problems
We blow problems out of proportion.  As if their coming foretold the end of the world.
The focus is on the ill effects, and how the problem is getting in our way.
We focus on the problem's role in stopping us from getting what we want.
We blow it out of proportion when we focus too much on the problem, when we focus on what we don't want to happen.
I remember in driving class, one tip given to us what to always look at where you want the car to go.  And if you focus on where you want to go, subconsciously, your mind and body creates ways for you to go where you're looking.
If you always focus and look at what you want to avoid, and where you don't want the car to go, then sooner or later, that's where you'll end up.
It's the same with problems.  Focus on what you want, not what you don't want.
When we focus on what we want, and on creating steps and solutions to achieve what we want instead, we create energy and power for us to break through problems.
And to see the problems for what they really are.
They are not insurmountable walls.  Merely speed bumps you have to maneuver around.
Rejection
We blow rejection out of proportion because we see rejection as a label.
Once you've been rejected, you're a reject, a failure.
We believe that rejection becomes a stamp on who you are, and the limit of your capabilities.  People will know about it and remember that you failed.  You were rejected.
That's not true.  That's a lie we keep telling ourselves.
And we keep telling that lie to ourselves because of the pain that rejection causes us.
Rejection is just a step, a moment, a speed bump towards success.
It's a test to how committed you are to the cause.  To how much you want what it is you want.
Rejection also teaches us what works, and what doesn't work.  It's up to us to learn from the experience, and not to let it brand us as failures.
We fear the pain from the rejection, and what we feel being rejected tells us about ourselves.
Stay in this place too long, and you begin to associate yourself with failure.  Which means we blew up our negative perception of ourselves, out of proportion.
Change
We blow it out of proportion because of the effects we imaging the change will have on our lives and on what we hold important.
Even though nothing has happened, yet, we anticipate the change, the fear, and the ill effects and difficulty we feel we will encounter.  Or even the fear that we'll go all out, and not have any results to show for them.
And many times, those thoughts and feelings, scare away any real effort we can put behind to making real, lasting, positive change in our lives.
Funny thing is, once you do take the jump, and go through the action, you'll find that all those feelings and thoughts just don't hold up, and aren't at all true.
Those were just our fears and hesitation talking to us.
But once you take a step, once you take action, all of those go away.
It's the perceived distance we have from what we see where we are now, to what we expect to be in the future.  But if you take action towards it, you'll find that it's realistic, and it can be done.
We just blow our fears and expectations out of proportion.
Ego
The world is not about you and your problems.
I know, that's a tough fact to swallow.
But really, it isn't.
Our collective mindset has become: it's about me.
It's all about me, me, and me.
That's why there's all of these people, and why people have to learn better customer service, and why companies have to step up their game, and why politicians have to keep on giving and providing better benefits and projects.
To serve me.
And if we get hurt, slighted by the waiter at the restaurant because she didn't give you enough paper napkins for you to use during your meal, we react negatively, tell people off.
Because people are there to serve me.  It's all about me.
Newsflash:  No, it's not.
We are but specks in an entire universe, among universes, and our lives but microscopic bits of time compared to the scale of the universe that we live in.
We are nothing.
Yet, we are powerful.
Powerful in our capability to create change, and to affect the world, and the people, we touch, we influence.
The world, the universe doesn't revolve around you.
We are merely guests passing by.
Other people's reactions.
Because the want to belong is strong.
It's strong enough to make us want to change, or fake, who we are to just belong to a group.
This comes at a great cost.  This makes us value and weigh other people's reactions heavily.
But on an objective level, these are opinions of others, and are not judgements or labels that would stick to us forever.
But still, we cling onto other people's reactions, other people's approval and acceptance, to make us feel good.
It's not the only thing that can make us feel good, but it's pretty darn powerful.
What's more dangerous is we're overly concerned with what other people might say about is.
It's all in our head, nothing has been said, it's all imaginary, yet we already believe that's what will happen.
We're giving imaginary things power over us.
Learn to see things for what they truly are, and to move forward despite what you think about it yourself, if it's important for you.
Progress is not only about breaking barriers externally, but it's more about breaking barriers internally.
And learning to accept what you do, and how you do it.
No matter what other people's reactions would be.
And especially, not giving in to what you think other people's reactions might be.
Keep things simple
And don't complicate your life.  Things can get complicated in a hurry, and you don't want to be adding to the drama with your internal noise and faulty perceptions.
Keep things simple.
Don't blow things out of proportion.
Take them for what they really are.
Have you had an experience when you blew things out of proportion?  Please share in the comments below!