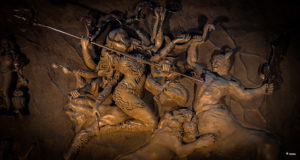 How do superheroes get their supervillains?
How do these hero and villain combinations, not only get so dramatic, but as if they were made for each other?
How do we end up having our villains in life? – bad habits, ugly situations, and seemingly immovable walls?
This is no coincidence.
What becomes a blessing, can also become a curse.
How does that happen?  And what can you do to stop it?
It all begins with your superpowers
Jamie Bautista, comic book writer and publisher (you can check out his comic publishing company here),  shared that heroes have powers that are to be used to resolve conflict.
Now, this doesn't only apply to stories in comic books, but to us in real life.  We have conflict, however form it takes, to overcome, and we can only do that with our powers and talents.
No conflict (internal or external) makes for a boring story, ergo, a boring life.
Our powers and talents become these, become productive, when we use them not only for ourselves, but for others as well – to solve problems, bring people together, or to find better and better ways of doing things.
That can only happen when there is conflict, even an obstacle.  It doesn't have to be a fight.  It can even be yourself – the fear, insecurity, perfectionism, holding you back.
Our powers can be the very blessings that can get us what we want, or if misused, the very curse which pulls us down
How we use them
For our talents to be a blessing, we have to be aware of them first, and to be aware of how we're using them, how we're coming across, and our impact on others.
I learned from Kit Llamas, that our strengths, our talents, have a volume control element to them.  We can either be under-using our talents, or over-using them.
Same with superheroes, and their villains.
Jamie shared with me how some superheroes have their archenemies – as vastly overpowered, take to the extreme, version of themselves.  Like how Spiderman, has Venom, a more ravenous, powerful, selfish, version of him.
When I over-use my strengths, then I become like those overpowered, yet ineffective, versions of myself.  The super villain to my superpowers.
I can be too responsible, not giving others a chance at leadership and accountability.
I can be too talkative, not giving others airtime, or just babbling on.
I can be too problem-focused, always looking at the negative, and not recognizing and appreciating the positive.
If I'm under-using my talents, then I'm not making any meaningful impact, I'm just hiding my talents, not giving them a chance to develop and to do good.
All of these, we have to be aware, to be able to bring our powers and talents, positively, to the fullest.
Considering the opposite
As a Gallup-Certified Strengths Coach, we've been trained, and I believe, that our talents, our strengths, are also our lenses.
What we are good at, and what comes naturally for us, is what influences us on how we see the world, and our observations and interpretations of it.
Which means, we don't consider the opposite view.  We may even come to reject or disdain it.
If I fail to consider the opposite, by relying solely on my talents and the viewpoints that they give me, then there is a lot of room for misunderstanding, and not a lot of chances for listening, or to make a choice.
You always have a choice, no matter what your initial observations and perceptions are.
Consider the opposite view, then, decide accordingly.
It's how you look at it
As is said in the Spiderman movie – With great power, comes great responsibility.
Same goes for all the talents and strengths that we have.
The good thing, is that it's up to us, whether we make them blessings for us and for others, or we turn them into curses.
Don't let it be that way.
Be a blessing.
How has your talents and powers become a curse for you?  Please share in the comments below!